➥ We care for our clients
POWER OF ATTORNEY
A Power of Attorney (POA) is an instrument which grants authority for one person to act on someone else behalf. The person giving the authority is called the Principal or Grantor, while that who is given the authority is called the Agent or Attorney-in-Fact.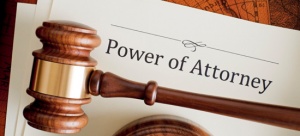 The two usual forms of POAs are the General Power of Attorney (GPA) and the Special Power of Attorney (SPA). As their names suggest, a GPA allows for broader and more durable authority, while an SPA is one which is limited in scope and duration.
The law requires both Principal and Agent to be legally capacitated, and able to either give or execute the powers enumerated in the POA. It must also conform with all other formal and substantial requisites of law for it be considered valid and enforceable, among which is the registration of the instrument after it is signed by both parties.
Our firm offers services for drafting, registration of Power of Attorney with Registry Office. Our Lawyers can likewise provide consultation to the Principal and the Agent prior to the drafting and registration of the instrument.
BANGLADESH Will
Last Will and Testament It is strongly recommended that you have a Last Will & Testament prepared. It is not a pleasant thought to think of your demise. However you should plan in advance regarding your estate so the affairs are in order in the unfortunate event of your passing. The last thing you want to do is cause additional stress to your family during this period. Your property in Bangladesh becomes of value once you sign the contract and make an initial payment; hence even before the transfer of the property you will have an asset to consider for your estate planning.
Our firm provides legal services for drafting of a Bangladesh Will known as Wasiotnama. The document will detail your assets in Bangladesh, such as property, bank accounts, vehicle, and personal items. Typically upon the death of a foreigner in Bangladesh or Bangladeshi in Foreign Country, the government officer will ask the family for a copy of a Will or they will seek the deceased persons lawyer for this document.
There are a lot of things that can happen to your property if you are not aware of your legal rights in Bangladesh. The entire process can become quite a tangled web and at times, very costly if certain precautions are not taken early on. One of the major concerns in any property acquisition is the minimization of risk and the security of your investment. This is even more important when you purchase properties outside of your own jurisdiction where communication can also serve as a severe impediment to your objectives. A valid will eliminates much of the risk. It is always wise to seek some professional advice from a trusted professional that looks out for your interest and understands your needs.
Our firm has professional Lawyers who can help you prepare your will ensuring that your properties will be going to your chosen beneficiaries should the unexpected happens. Call us now for initial consultation on drafting your Will/Wasiotnama in Bangladesh.
Disclaimer: The information in this web site does not constitute legal advice. We make no guarantees about the accuracy or adequacy of the information contained or linked to this web site.