OFFICE OF THE SPECIAL MARRIAGE REGISTRAR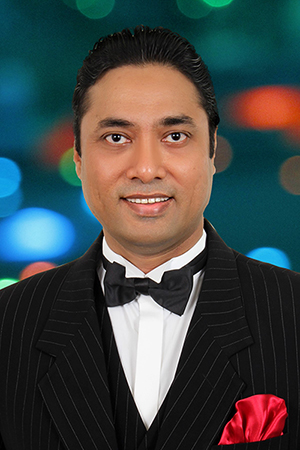 LICENSED SPECIAL MARRIAGE REGISTRAR 
Immigration Specialist Lawyer
Barrister M. Rafiqul Islam Chowdhury is the First Licensed Registrar in Bangladesh under The Special Marriage Act, 1872 to registrar special marriages between Bangladeshi and Foreigner and also between Foreigners.
OFFICE OF THE SPECIAL MARRIAGE REGISTRAR
 51/D, Amirbag R/A, Mehedibag
Chittagong, Bangladesh
Tel: 88-01976-212226
E-mail: marriage.registrar.bd@gmail.com
Web: www.specialmarriageregistrar.com
SPECIAL MARRIAGE REGISTRATION- BANGLADESHI & FOREIGNER
IMPORTANT NOTICE!!!
Bangladesh Government has made provision of registration of Marriage between Bangladeshi and Foreigner under Special Marriage 1872 which came into force on April-2012.
Therefore, from 18/04/2012 "Certificate of Marriage" of Bangladeshi and Foreigner received or issued from City Corporation or simply affidavit executed before the Notary Public or Magistrate Court shall have no legal effect according to Special Marriage Act 1872 and shall not be considered by Foreign Embassies/Consulates/High Commissions in Bangladesh and even by Foreign Immigration Departments abroad such as USCIS, UKBA etc.
Special Marriages Bridegroom-Bride are advised to contact our office directly to Register their marriage.
Muslim, Hindu Marriage Registration & Court Marriage
M.R. I. Chowdhury & Associates also assists Muslim man and woman to register their marriages into Kazi Office and also assist Hindu man and woman to Register their marriages. We also assist for Court Marriages.
Please contact us by telephone or send us e-mail at marriage.registrar.bd@gmail.com for detailed consultation.
Testimonials
Special Marriage between Foreigners under The Special Marriage Act, 1872 and Success of U.S. Immigrant Visa
My IR-1 immigrant visa was denied due to only issue regarding legality and validity of my marriage documents in Bangladesh which I obtained from the Notary Public and Chittagong City Corporation. Later, I engaged Barrister M. R. I. Chowdhury, Immigration Specialist Lawyer. He then drawn immediate attention our issue to the Ministry of Law,Read More

Meghan Simpson
Texas, USA.
Special Marriage between Bangladeshi and European and Success of UK Settlement Visa / EEA Family Permit.
I am a EU Citizen. I first met with Barrister Rafiqul Islam Chowdhury before my ceremony. I felt very comfortable with him. When me and my wife visited website of Barrister Chowdhury, we found about his one stop service, which means Barrister Chowdhury is a dual qualified professional. He is not only Bangladesh Government Licensed Read More
Special Marriage between Bangladeshi and Australian and Success of Spouse / Partner Visa.
I am an Australian Citizen. I hired Barrister M. R. I. Chowdhury, Immigration Lawyer to represent my Spouse's Australian Settlement / Partner Visa. Later, Australian High Commission, Dhaka questioned about legality of divorce of my prior marriage. Later, Barrister Chowdhury registered our Marriage under his official capacity as "Special Marriage Registrar"Read More

Nusrat Zareen
Perth, Australia.
Disclaimer: The information in this web site does not constitute legal advice. We make no guarantees about the accuracy or adequacy of the information contained or linked to this web site.