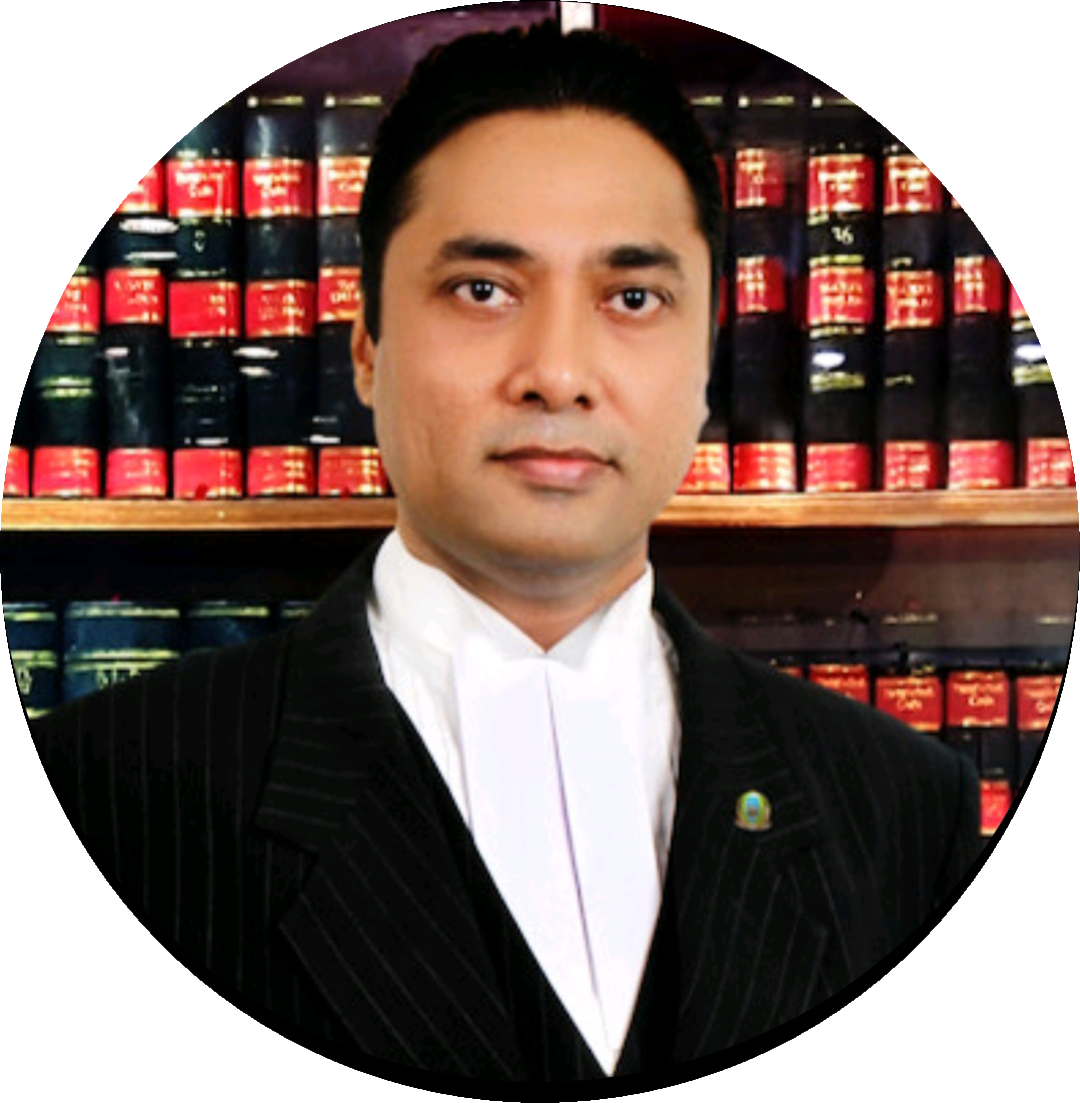 Barrister M. R. I. Chowdhury
Follow us on Social Media
Barrister M. R. I. Chowdhury, LL.M (USA)
Founder & Chief Counsel-at-law
M. R. I. Chowdhury & Associates
Immigration Specialist Lawyer
Advocate, Supreme Court of Bangladesh
District Court, Chittagong, Bangladesh.
Notary Public & Inventor of E-Notary
Licensed Special Marriage Registrar 
Barrister M. Rafiqul Islam Chowdhury started practicing law in 2001 in Bangladesh after graduating in Bachelor of Laws. Before joining law profession, he obtained degree in Master of Social Science in Political Science. Later, he successfully completed Head II and Head III of Qualified Lawyers Transfer Test (QLTT) from Oxford, UK. Barrister M. R. I. Chowdhury also achieved Master of Laws (LL.M) Degree from American Bar Association approved law school, California, USA. Mr. Chowdhury is an enrolled Barrister Member of New Zealand Bar Association and Member of New York State Bar Association.
Barrister M. Rafiqul Islam Chowdhury is an Advocate of the Supreme Court of Bangladesh and District Court, Chittagong, Bangladesh. He is also full and active member of Bangladesh Supreme Court Bar Association and Chittagong District Bar Association. Mr. M. R. I. Chowdhury is also a Notary Public of Bangladesh and Inventor of Electronic Notary (E-Notary) System in Bangladesh.
Mr. M. R. I. Chowdhury is also First Licensed Special Marriage Registrar in Bangladesh to register special marriages between Bangladeshi and Foreigner and also between Foreigners.
Mr. Chowdhury is a Self-Employed Lawyer, Founder and Chief Counsel-at-law of this well renowned law firm "M. R. I. Chowdhury & Associates" in Bangladesh. He is highly experienced and reputed Immigration Specialist Lawyer in Bangladesh with more than 15 years of professional experience. His major specialized areas include:
SPECIALIZED AREAS:
• Child Adoption/Legal Guardianship & Adoption Visa
• U.S. Visa, Immigration & Consular Processing
• Global Visas (UK, Australia, Canada, Schengen State)
• Visa Refusal Review / Appeal
• Bangladesh Visas Work Permit & Citizenship
• Marriage Registration (Bangladeshi and Foreigner) / Special Marriages
• Divorce & Child Custody
• Foreign Trade & Investment
• Company Formation & Registration
• Dual Citizenship
• Notary / Affidavit, E-Notary and Online Translation
• Power of Attorney & Wills
• Documents Attestation/Legalization from various Ministry of Bangladesh Government
• Bail Matter
• Real Estate
• Deed / Contract & Cross Border Agreement
• Land / Flat Registration & Mutation
PANEL-ENLISTED LAWYER / LAW FIRM
o U.S. Embassy, Dhaka
o Canadian High Commission, Dhaka
o British High Commission, Dhaka
o Australian High Commission, Dhaka
o Sweden Embassy, Dhaka
Disclaimer: The information in this web site does not constitute legal advice. We make no guarantees about the accuracy or adequacy of the information contained or linked to this web site.